We understand the value of finding the right Hyundai car in Colorado Springs, which is precisely why we plan to highlight the differences between the 2019 Hyundai Elantra and 2019 Hyundai Sonata. Let's take a closer look at this Hyundai comparison of the Elantra vs. Sonata to determine which one is right for you.  
2019 Hyundai Elantra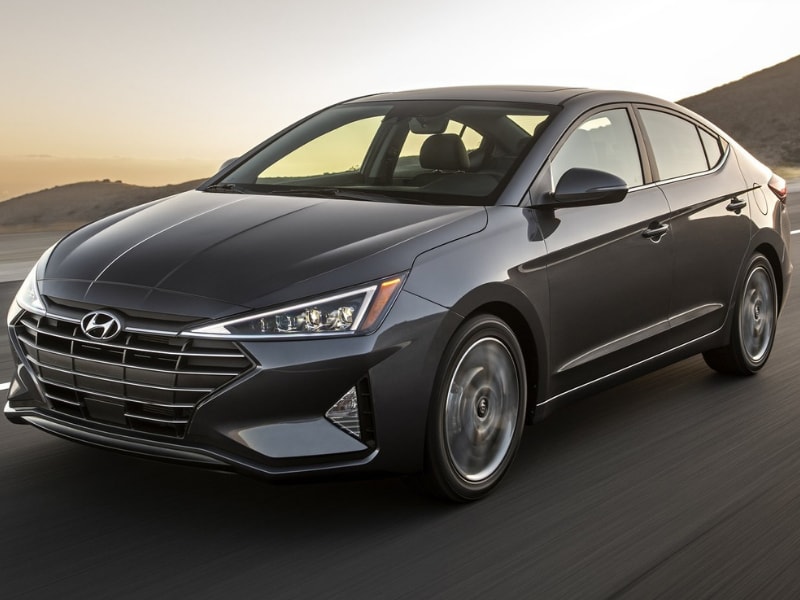 Price
If you need an affordable vehicle, you want to take a look at the
2019 Hyundai Elantra
. The Elantra base model starts at just $16,100. Even if you upgrade to the Sport Automatic trim level, you are still only looking at a starting price of $23,700.
MPG

A quick look at the Elantra vs. Sonata shows that both models are fuel efficient. You can expect up to 32/40 mpg in the Elantra. These fuel savings come from the 1.4-liter turbocharged 4-cylinder engine combined with the 7-speed dual clutch transmission.


Safety Ratings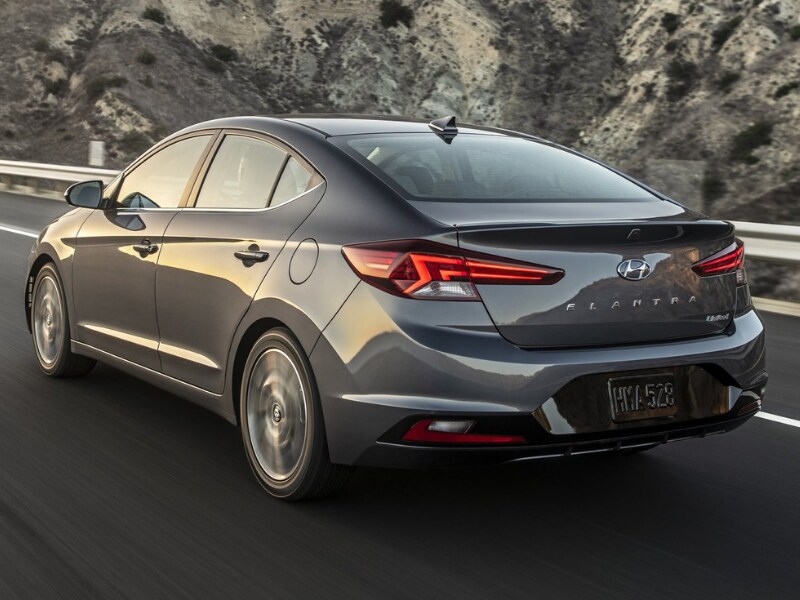 The
NHTSA
awarded the Elantra four out of five stars in the overall rating. The IIHS named this car a Top Safety Pick+ which is the highest award. You can expect to receive a rearview camera as part of your standard safety features.
Exterior

The updated 2019 Hyundai Elantra features several updates including some dramatic styling in the front. You can choose from 6 exterior color options such as Phantom Black, Lakeside Blue, Scarlet Red, Quartz White Pearl, Symphony Silver, and Machine Gray.

Interior
The 5-passenger
Elantra
features 14.4 cubic feet of room in the trunk. If you opt for the hatchback model, expect up to 55 cubic feet of space after you fold down the seats. You achieve more space with the hatchback over the Sonata. 
Standard Features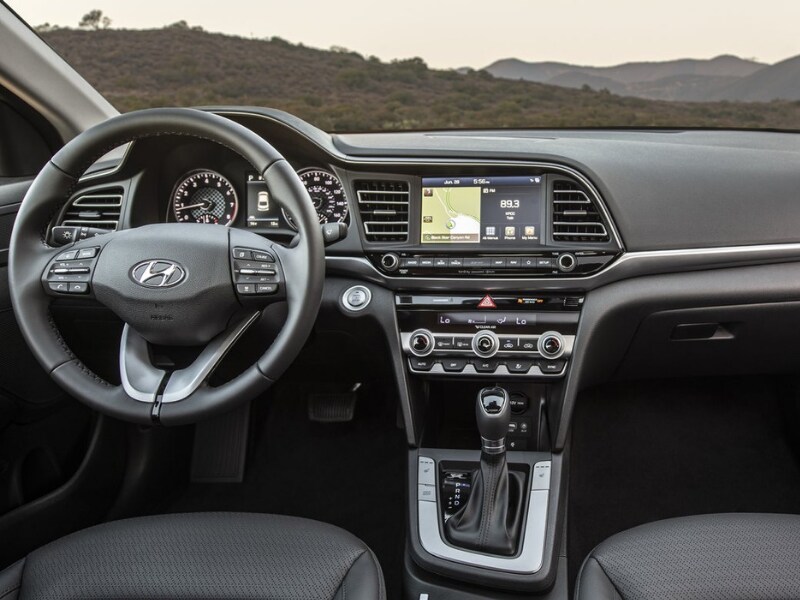 Expect to receive Bluetooth, a 6-speaker audio system, a 5-inch display, a USB port, and an infotainment system as part of the standard equipment in the 2019 Elantra. The Elantra falls short of the Sonata in terms of standard features.
Perks
Both cars have a lot to offer, but the
Elantra
provides excellent fuel economy while maintaining a strict budget. You'll notice that the ride is comfortable and the engine provides ample power.
Upgrades

With several body styles and trims to pick from, you will be able to find an Elantra that suits you. Consider the Limited model to receive most of the features. The Elantra Eco offers the best in fuel economy, or you can opt for the GT Sport to take advantage of the turbocharged 4-cylinder engine that pumps out 201 horsepower.

2019 Hyundai Sonata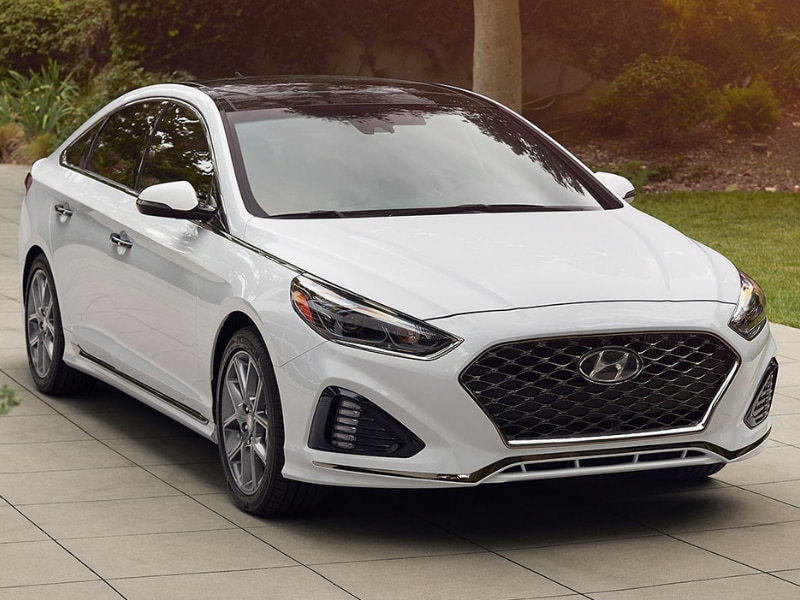 Price

With a base price of just $22,300, there's a lot to love about the new Hyundai Sonata. Even if you want to experience more power in the Limited 2.0T model, you will only have a starting price of $32,100. The Elantra is cheaper but both cars are very affordable.

MPG
For maximum fuel economy, you can't go wrong with the
Sonata
or the Elantra. The Eco trim of the Sonata provides 28/37 mpg with its 1.6-liter twin-scroll turbocharged I4 engine. You will get more gas mileage out of the Elantra but the Sonata still puts up great numbers.
Safety Ratings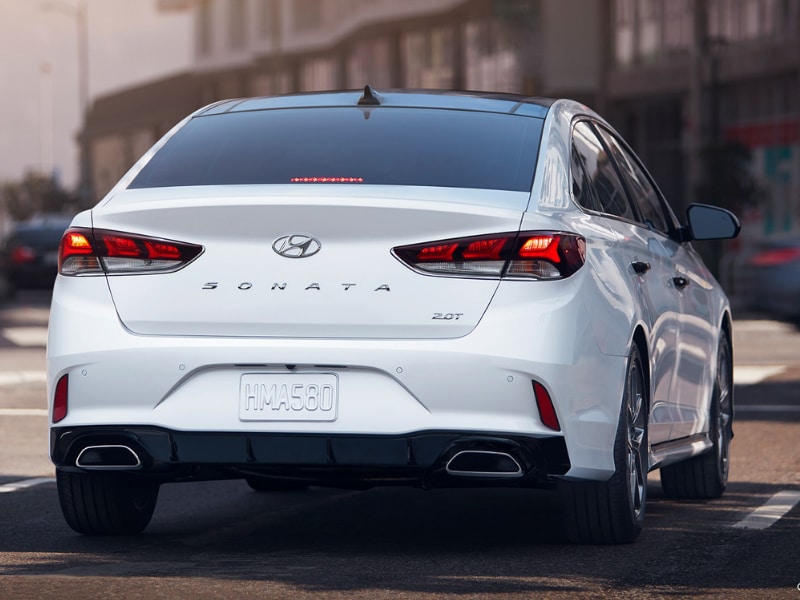 The
IIHS
named the Sonata as a Top Safety Pick+ and gave it a Good score in all six tests. The NHTSA presented the 2019 Hyundai Sonata with a 5-star overall rating. Standard safety features include rear cross traffic alert, blind spot monitoring, lane change assist and a rearview camera.
Exterior
Looking at the Sonata, you'll see that much more has changed with the Elantra. The
Sonata
still offers the classic style you've come to love. There are 7 color options this year: Symphony Silver, Electric Blue, Quartz White Pearl, Machine Gray, Lakeside Blue, Scarlet Red, and Phantom Black.
Interior

The Sonata seats 5 passengers as well. If you need some additional space without a hatchback, then you want to consider the Sonata. It provides more than 16 cubic feet of trunk cargo room which is more than enough to carry your golf clubs. 
Standard Features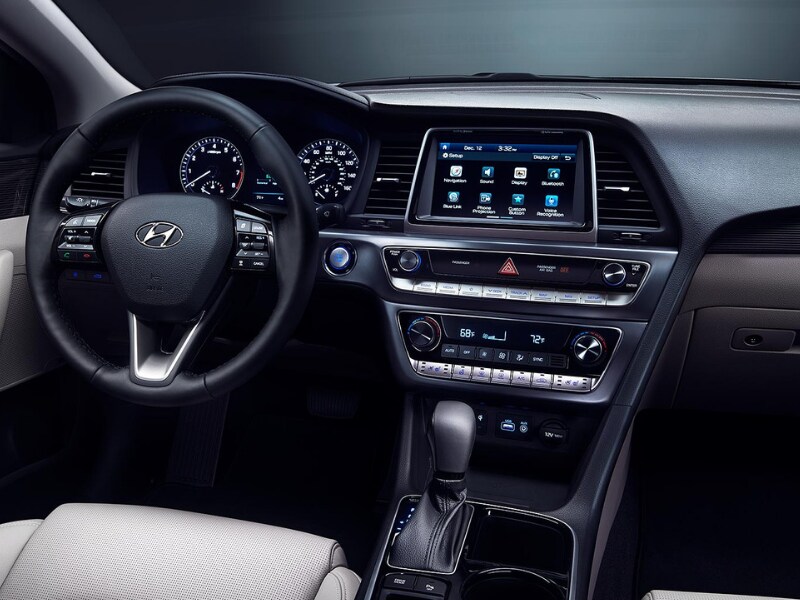 With a standard infotainment system, 7-inch touchscreen, USB port, Bluetooth, Android Auto, Apple CarPlay and a 6-speaker audio system, you have everything you need to enjoy the open road with a little more display and style over the Elantra.
Perks

Choosing the Sonata gives you access to plenty of high-end features while still maintaining a lower budget pushing slightly more horsepower and achieving great MPG ratings. 
Upgrades

There are 6 models to pick from, and each features its own set of amenities. We suggest the turbo four that pumps out 245 horsepower to experience a little extra power. If you prefer some additional luxury, try the Sonata Limited which comes with dual-zone automatic climate control and leather upholstery.
Elantra vs Sonata: Which to choose?
The brand new 2019 Hyundai Sonata! It comes with luxury features while helping you to save more money. With this Hyundai sedan, your family receives some of the best options out there while keeping the price low. The 2019 Hyundai Elantra is a great car for those on a much stricter budget who don't need so many features but still want to save even more at the gas pump. Now is the time to test drive one of our
2019 Hyundai models
. Stop by Phil Long Hyundai of Motor City in Colorado Springs to see what fantastic lease deals we have going on today.
---
Other Hyundai Comparisons:
2019 Hyundai Sonata vs 2019 Toyota Camry | 2019 Hyundai Elantra vs 2019 Hyundai Sonata | 2019 Hyundai Elantra vs 2019 Toyota Corolla | 2019 Hyundai Elantra vs 2019 Honda Civic
---
Make an Inquiry