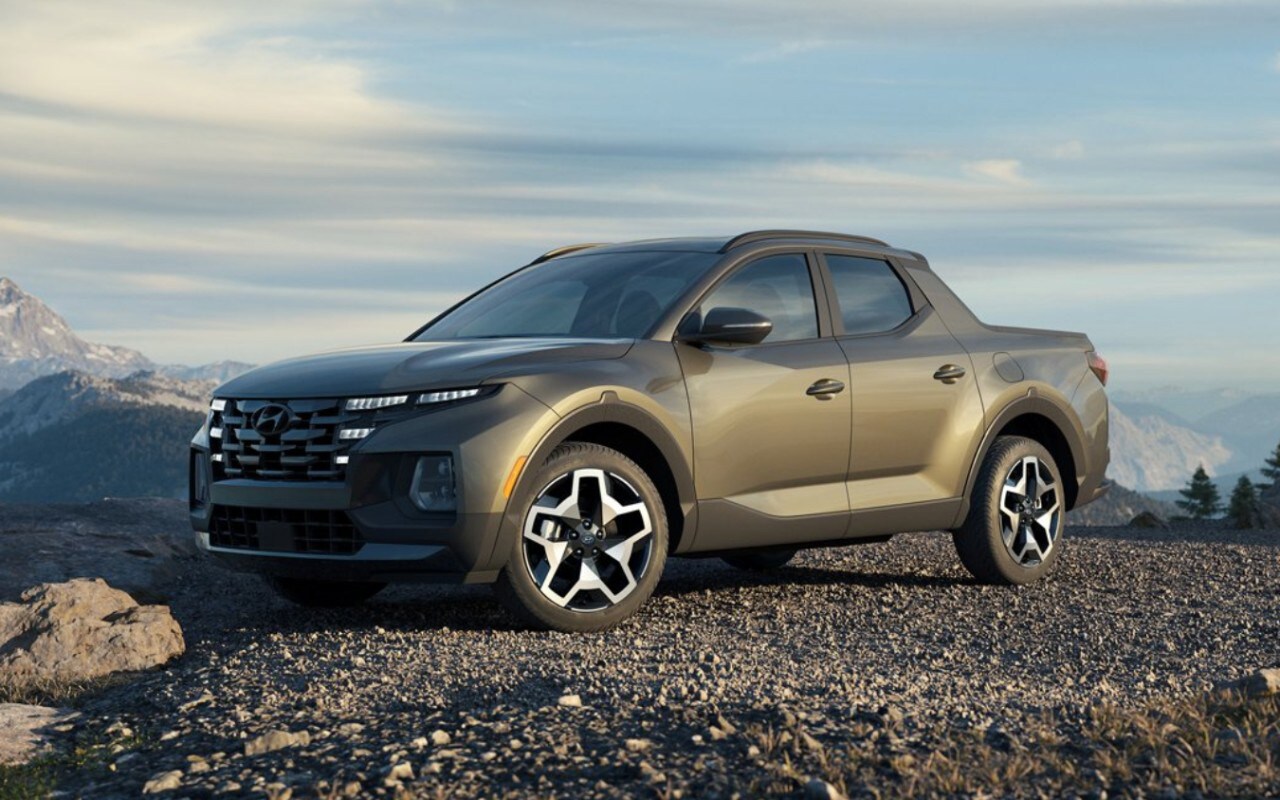 With so many Hyundai SUVs and crossovers to choose from, it only made sense for the automaker to dive into the world of pickup trucks. The result is the new 2022 Hyundai Santa Cruz. This article looks closer at the 2022-2022 Hyundai Santa Cruz model and what to expect. We will evaluate the Hyundai Santa Cruz release date, performance specs, configurations, pricing, and features.
Reserve Your Hyundai Santa Cruz Today

New Hyundai Santa Cruz Release Date Confirmed for 2022
We expect the new Hyundai Santa Cruz truck to make its way off Alabama's production line in 2022. A November 2020 report detailed that Hyundai confirmed they would begin offering their first-ever truck in 2021. However, it might not hit dealerships until late 2021 or early 2022.
2022 Hyundai Santa Cruz Price
The 2022 Hyundai Santa Cruz will start at $25,175 for the base model truck with front-wheel-drive, which is a slightly higher starting price than a new Hyundai Tucson or Santa Fe SUV ($23,700-26,275).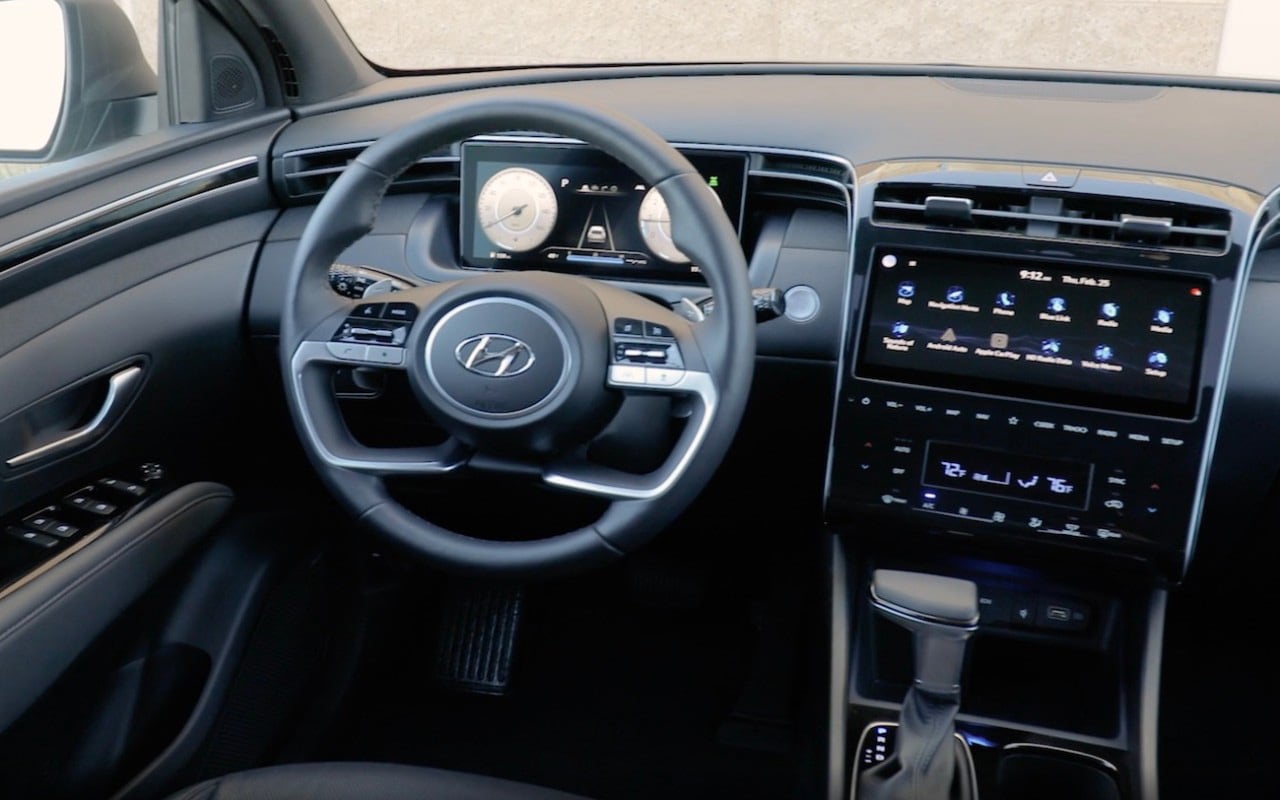 2022 Hyundai Santa Cruz Trims & Cab Configurations
Recent photos of the Hyundai Santa Cruz concept truck show a four-door setup, which means no regular cab option (2-3 people). With four doors, you may be able to fit 4-6 people. We know that the automaker always offers various options, allowing there to be a model for everyone. Given that the Hyundai Santa Cruz is expected to share platforms with the Hyundai Tucson or Santa Fe, the Santa Cruz offers similar trim levels.
We are looking forward to these trim levels.
SE

│

$25,175
SEL

│ $28,375

SEL Premium

│

$36,856
Limited

│

$40,554
2022 Hyundai Santa Cruz Interior Features & Technology
The new Hyundai Santa Cruz pickup is aimed at young, busy people. Therefore, it comes jam-packed full of the latest tech gadgets, such as Android Auto and Apple CarPlay. Plus, owners will be able to upgrade the Hyundai Santa Cruz interior with a premium Harmon Kardon sound system, wireless charging, and a Wi-Fi hot spot.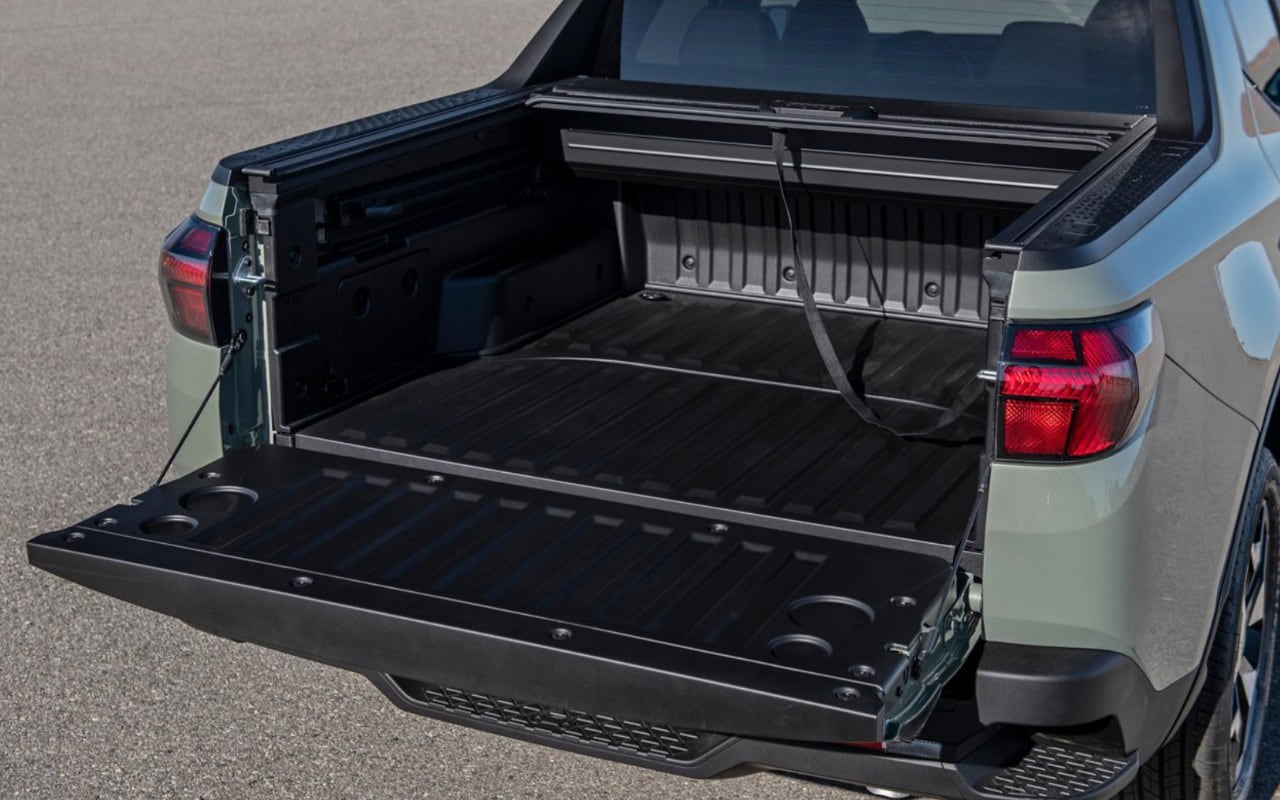 2022 Hyundai Santa Cruz Exterior: Will it have an Extendable Bed?
The 2022 Hyundai Santa Cruz comes as a Crew Cab option with four doors. It will also be available with either 18- or 20-inch wheels, plus an innovative cargo bed that extends like a drawer for additional space. In addition, it showcases a built-in slide-out tonneau cover and plenty of tie-down hooks. In total, the truck includes a 4.3-foot composite molded bed for all your cargo carrying needs.
2022 Hyundai Santa Cruz Engines & Drivetrain: Is it 4x4?
When the Santa Cruz pickup truck is expected to start production in 2022, it will come with two engine options under the hood. The base configuration includes a 190-horsepower 2.5-liter four-cylinder, but there's also the optional 275-horsepower 2.5-liter turbo-four. Both of these come with an eight-speed automatic, but the turbo's transmission is a dual-clutch setup. You can also add all-wheel drive with either engine option. As of now, there are no EPA-estimated fuel economy ratings, but we would expect a combined fuel economy in the 21-24 MPG range.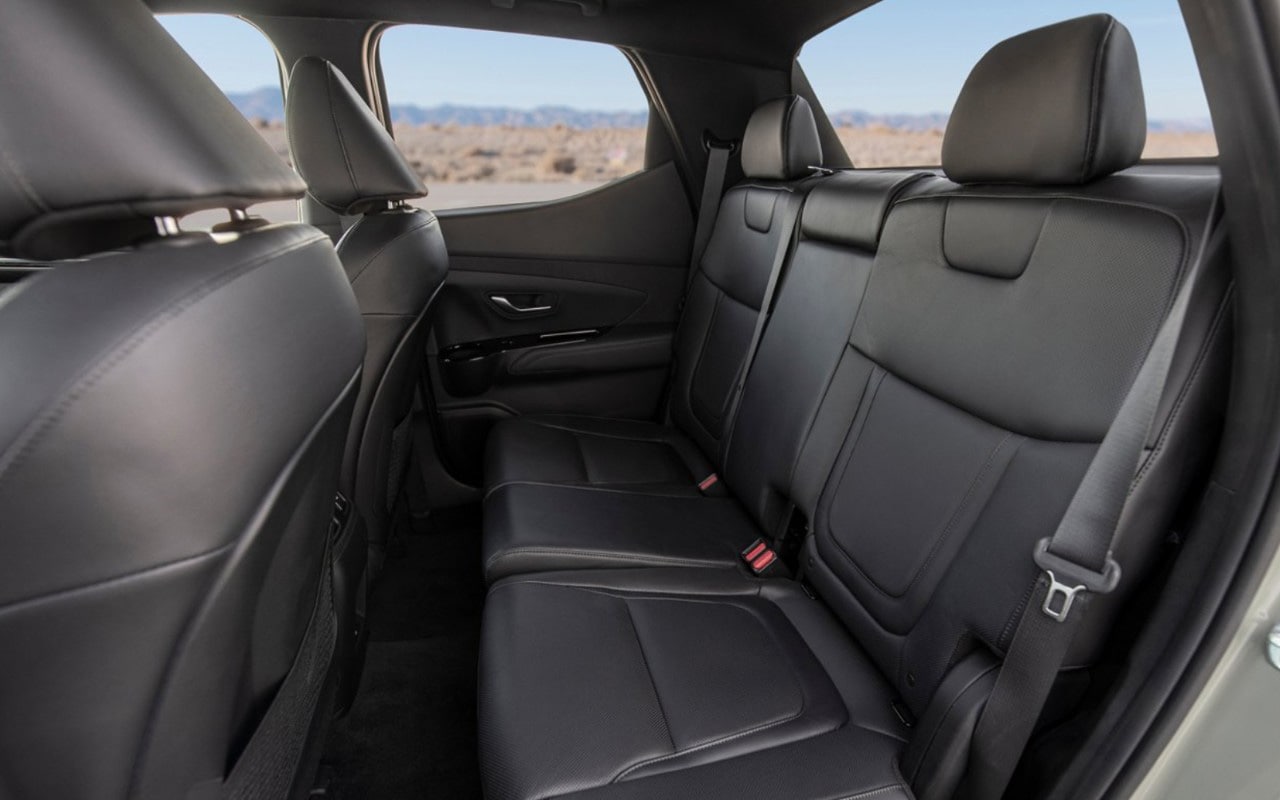 2022 Hyundai Santa Cruz Towing Capacity & Payload Rating
With the turbocharged engine, the new Santa Cruz can tow up to 5,000 pounds. If you prefer the base engine, expect a maximum tow rating of 3,500 pounds instead.
Reserve Your 2022 Hyundai Santa Cruz Today
It's been a long time in the making since the original debut back in 2015, but now you can finally reserve an All-New 2022 Hyundai Santa Cruz. You can be one of first to own this amazing new vehicle.